Chemistry Tuition Singapore
We understand the intense pressure you are facing in Chemistry. Our tutors have a proven track record to help you gain Chemistry marks within 3 months

Exam-Oriented Tuition. Revision, Clear Explanations, Practice How To Answer Application Questions
The new Chemistry  curriculum framework expects you to be able to appreciate the connections between the concepts in the core concepts of Matter, Structure and Properties, and Transformation, and to apply these to the study of different chemical systems when you answer your exam questions.
The MOE requires that the learning of Chemistry at O and A Level is based on a holistic approach. It is no longer via the traditional approach of classifying topics into Physical, Inorganic and Organic Chemistry. 
With this change in syllabus and exam requirement/emphasis, it is important that you are well-equipped with the necessary knowledge and skills in handling higher order questions in examinations. 
Your tutor from Chemistry Tuition Singapore can compile topical questions of varying difficulty levels from schools' preliminary examinations and past year O/A and IB examination papers with the aim of stretching your understanding of the core concepts, so that you are prepared and able to confidently and correctly answer the exam questions that give you the most marks. 
Hire Chemistry Tutor from Chemistry Tuition Singapore so that you can have outstanding Chemistry exam results.
Since 2012, Chemistry Tuition Singapore Has Helped Students Achieve The Outstanding Results They Deserve. Now It's Your Turn!
The latest revised Chemistry syllabus is designed to place less emphasis on factual material – you are now required to pay more attention to the understanding and application of scientific concepts and principles. 
This approach has been adopted in recognition of the need for students to develop skills that will be of long term value in an increasingly rapidly changing and technological world – rather than focusing on large quantities of factual material which may have only short term relevance.
Hire Chemistry Tutor from Chemistry Tuition Singapore because we are familiar with the current syllabus and exam focus.
We can guide you in:
– Avoiding common and careless mistakes
– Having a clearer understanding of what is truly required when you answer difficult/"easy" questions
– Remembering and cross-referencing complicated content that is likely to be asked in school and national exams
– Accurately analyze what the exam question really wants you to do. This is important – if you read the question wrongly, the answer that you give will be wrong.
Learn Chemistry correctly and confidently.
Tutors: Please Ensure That You Have Registered At https://chemistry-tuitionsingapore.com/apply-chemistry-jobs/
We Are Not Able To Accept Any Tutor Registrations Through This Hire Tutors Form. Thank You
We are not able to accept any tutor registrations through this Hire Tutors form. Thank you
Chemistry Tuition Singapore
Professional home tutors from Chemistry Tuition Singapore are current/former MOE teachers, have PhD/Master's in Chemistry/Chemical Engineering, or are graduated/undergraduate tutors majoring in Chemistry/Chemical Engineering.
Choose from in-person/face-to-face lessons, or online lessons (to save on cost and travelling time without compromising teaching quality).
Our different tuition teachers have mastered the knowledge and skills needed to teach students with varied learning abilities, from the average/below-average to the high-ability/exceptionally talented ones.
They each have between 2 to over 30 years of teaching/tutoring experience.
Hire Chemistry tutor from Chemistry Tuition Singapore because we have the ability to make complex concepts easy to understand and relevant to your exams. This enables you to learn Chemistry more effectively (and less painfully). 
Experienced tutors from Chemistry Tuition Singapore are able to relate and link theory to practical applications and hence make learning more authentic and meaningful.
With our wealth of Chemistry teaching and tutoring experience. we have the proven abilities to work with you to achieve your academic and grade goals. 
You will gain the essential skill sets that are much needed in tackling increasingly challenging and difficult questions in the GCE O Level, GCE A Level, and International Baccalaureate exams.  
Many students whom we have mentored in science research projects have won awards in national level competitions. 
Gain entry into a good school and university of your choice. Let your good Chemistry grades help you.
Great Track Records & Proven Results - 97.6% Of Our Students Achieved Higher Grades
Score distinctions and better grades in Chemistry with experienced tutors from Chemistry Tuition Singapore.
Over 91% of our students achieve A or B for their GCE O Level or GCE A Level exams.
Dependable home tutors from Chemistry Tuition Singapore deliver steady increases in grades and mastery of the Chemistry syllabus.  
We know that answering skills are equally as important as being able to understand the concepts.
Hire Chemistry tutor from Chemistry Tuition Singapore because we will teach you trustworthy methods to interpret and answer the questions effectively and efficiently, given the time constraints in exam conditions.
We want you to enjoy learning, and to enjoy your Chemistry grades.
Tuition In Singapore Register As A Tutor – Tuition Assignments Form
Start your path to much better Chemistry grades today, because Chemistry Tuition Singapore has over 11,000 experienced and professional tutors to help you with your homework, projects, and exam answering techniques
We know how it is like to be stuck and needing help, while feeling ashamed or embarrassed to ask. 
Our Chemistry private tutors will resolve your Chemistry misconceptions/confusion. We will give clear explanations, so that you can understand, faster.
Academic success in Singapore is highly-prized and admired. 
Hire Chemistry tutor from Chemistry Tuition Singapore because our tuition teachers have one clear and focused goal in mind – to help you regularly achieve 5 to 15 more marks within 3 months. 
Chemistry Tuition Singapore is here to provide expert and specialized tuition teachers so that you can ask questions that you could not in school. We can deliver consistently because we have the teaching experience and effective methods to help your grades improve.
Why Chemistry Tuition Singapore
Success At GCE O Level And A Level Chemistry
Learn crucial Chemistry answering techniques.
You may be worried about your ability to understand the complicated content that your teacher in school has been describing.
Here is a piece of good news! Hire Chemistry tutor from Chemistry Tuition Singapore. Committed private tutors from our tuition agency have significant experience in clearing out difficult hurdles that their students had been facing.
Our ultimate goal is to shape up each of our students for admission to their desired local and global tertiary institutions.
We progressively prepare our secondary students through Sec 3 and 4 O Level Chemistry & JC1/JC2 A Level Chemistry, to secure the A grades required in examinations for access to the best universities and majors.
We know what works, and we will teach you how to master those exam and Chemistry skills.
Commitment To Improving Your Chemistry Grades
Have fun while declaring victory over challenging Chemistry content. 
Hire Chemistry tutor from Chemistry Tuition Singapore. Our competent private tutors from Chemistry Tuition Singapore are thoroughly experienced in teaching the MOE academic syllabus and exam requirements. 
Since 2012, we have built Singapore's largest and most qualified team of over 11,000 Chemistry tutors – who have excellent reviews and track records of helping their students' grades improve.
We understand the macroscopic view of the syllabus as well as the tiny details required to excel.
Our end goal is simple: to help every student achieve their A. 
Soar in Chemistry with Chemistry Tuition Singapore!
The Secret To Scoring Much Higher Marks For Chemistry
A strong emphasis on helping students build a mindset that they are able to achieve gains of between 5 to 15 marks within 1 semester means that our lessons are focused on meeting the needs of the MOE syllabus, as well as on helping students see the immediate relevance of what they learn.
Hire Chemistry tutor from Chemistry Tuition Singapore. We want you to learn new ideas and perspectives in every Chemistry session.
Frequent practices, skill-based modules and content based on past and potential SEAB exam questions help you learn what's needed for school, score higher marks, and enjoy learning Chemistry.
Your tutor from Chemistry Tuition Singapore will cover essential topics, methods, techniques and processes so you can handle the increasingly complex content and tasks throughout your preparation for the national exams.
We welcome students from all schools and junior colleges. 
Many of them were doing poorly in tests and feeling discouraged with their D, U or even F grades. 
With proper guidance from professional tutors from Chemistry Tuition Singapore, these students started to understand Chemistry better, and regain their confidence.
Personalized. Responsive. Approachable
If you have a hard time understanding and analysing Chemistry concepts and terms, we can help you!
Qualified tutors from Chemistry Tuition Singapore will tailor a structured and systematic way for you to study the latest MOE Chemistry curriculum, and to easily grasp Chemistry theories and solutions.
Hire Chemistry tutor. Learn powerful and proven techniques that simplify concepts and reduce the need to blindly memorize.
Create concise and potent notes that suit your own learning style and pace. Master essential exam skills. 
Watch your grades improve, starting today.
High Quality Tutors At Reasonable Prices
We motivate students to be confident, happy learners.
92.5% of our students improve at least 2 grades from the start of Secondary 3 to their O Level Chemistry exams, and 95.3% of our students' grades improve at least 1 grade from the start of JC1 to their A Level Chemistry exams.
It is entirely possible to achieve your A for Chemistry without panic buying of stacks of assessment books – even if you have been scoring weak grades, had made careless mistakes, and have no interest/motivation (and have given up on Chemistry)!
Hire Chemistry tutor. We help foster and promote your curiosity for Chemistry knowledge, and to learn and master Chemistry knowledge in accordance to your GCE O and A Level syllabus and MOE exam criteria.
Dependable tutors from Chemistry Tuition Singapore create an engaging and compelling educational experience, so that you can look forward to better Chemistry grades.
Every student is unique and they each have their own preferred way and pace of learning new and difficult content.
Once the home tutors from Chemistry Tuition Singapore are in sync with your learning needs, you will be proudly able to show your true capabilities.
Hire Chemistry tutor. Our tuition teachers are proficient in the Singapore O Level and A Level Chemistry syllabus and examination question patterns.
Comprehensive Chemistry tuition lessons include a complete package for understanding chemistry concepts using the latest MOE syllabus and exam marking scheme. 
The notes that you will refer to during tuition are rigorous and would help you in any intensive preparation for Mid Years, Prelims, Practical and usual weighted assessments in class.
Practice And Revision To Broaden Your Ability To Apply Acquired Chemistry Content To Intimidating Exam Questions
Crystal Clear Explanations That Simplify Confusing Concepts
Experienced and qualified tutors from Chemistry Tuition Singapore are very familiar with the newest Chemistry exam requirements. 
Hire Chemistry tutor. We understand how students struggle while learning Chemistry, and we will teach and impart knowledge through innovative and inspirational ways for you to learn Chemistry.
Tutors from Chemistry Tuition Singapore will identify and diagnose students' misconceptions around complicated Chemistry questions, so that your weakest areas are addressed and corrected before you start your exams.
While O Level Chemistry focuses on factual content, A Level Chemistry concentrates more on interpreting and applying scientific concepts and principles.
Tutors from Chemistry Tuition Singapore specialize in teaching advanced techniques that enable you to build skills in a progressively complex syllabus rather than relying on memorizing large volumes of factual material.
Rote learning can only help so much at the GCE O and A Level exams, because the MOE wants students to be able to apply textbook content to real-life challenges and problems. 
Hire Chemistry tutor. Exam questions are therefore no longer solely based solely on what is taught in your textbooks. 
This also means that giving simple, unsophisticated answers are not enough if you want to pass or do well in Chemistry.
It is vital that you are able to analyze the question quickly and accurately, so that you can ascertain, evaluate correctly and efficiently before you start to answer the question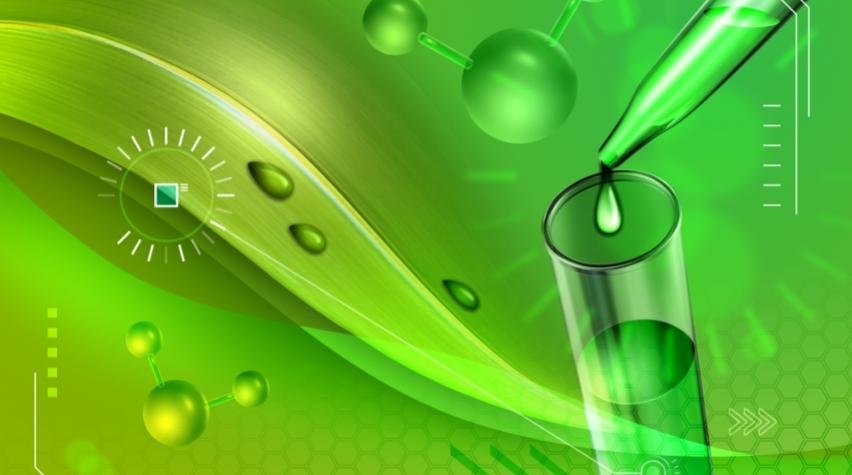 Developing Core Competence In Deductive Skills
Chemistry teaches students how to develop hypotheses. This is a skill that is useful for research as well as when you are working in the corporate world. 
It also strengthens students' analytical abilities and teaches them appropriate ways of constructing evidential and logical explanations. 
Hire Chemistry tutor. Your capable private tutor from Chemistry Tuition Singapore will help you hone your planning skills by applying what you have learned to perform experiments.
Deductive skills are the most precious qualities that students can acquire because they enable students to deeply appreciate Chemistry and to develop a keen and intuitive guide to hypothetical reasoning and making logical inferences.
Nurturing these competencies will help your long term development as a person with quick and accurate analytical skills who makes sound logical decisions while developing strong hypotheses and testing them.
Concrete Question Application And Data Handling
Chemistry is an important "Central Science" subject. 
The MOE syllabus requires students to understand core Chemistry topics across many disciplines: the diversity of the topics can range from moles in one part of the question, to redox, to energetics. 
Supplementary knowledge can include real-life scenarios like environmental problems and sustainable food production.
Some parts of the questions require students to demonstrate a sharp aptitude in data handling. 
Hire Chemistry tutor. Your skillful private tutor from Chemistry Tuition Singapore can cover fundamental concepts required in knowledge applications and deductions. 
You may also opt to hire an experienced home tutor – with a PhD or Master's in Chemistry – who is qualified to teach in-depth study of advanced chemistry concepts.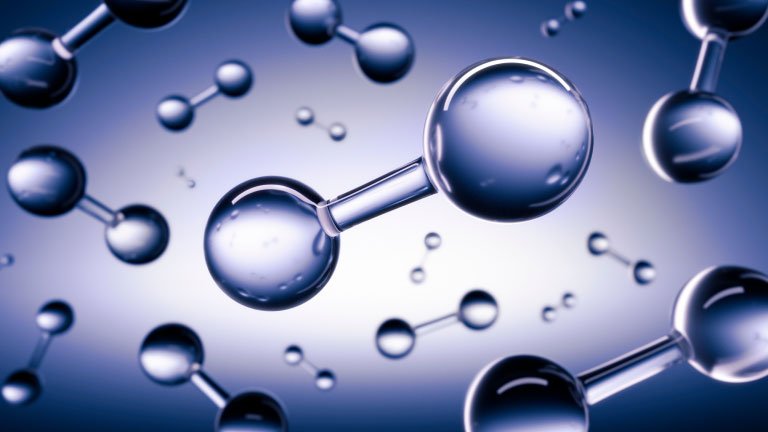 Lessons By Home Tutors From Chemistry Tuition Singapore
Since 2012, we have established and maintained our reputation as Singapore's biggest, most respected and popular tuition agency for dependable Chemistry tutors.

Hire Chemistry tutor. Committed home tuition teachers from Chemistry Tuition Singapore are able to help students achieve higher grades, understand complex content, improve their exam skills, and to be interested in Chemistry.
You Will Score Higher Marks In Chemistry:
You will grasp concepts better because you receive concise, structured and guided explanations of difficult concepts that are taught in school and are required by exams set by the SEAB
Tuition lessons are engaging and interesting, with the objective of building stronger scientific fundamentals. This enables you to memorize less, learn faster, and develop important logical thinking competencies
Your dedicated home tutor from Chemistry Tuition Singapore creates innovative lesson plans to help you cope with the rigour of school and national exams
We will teach you how to evaluate information and data-based questions
In order to do well in your Chemistry exams, you need to have savvy knowledge of all aspects of the Chemistry syllabus, while being able to apply these concepts when faced with novel, innovative and conceptual questions. Hire Chemistry tutor. We will help you refine your analytical skills, and to be prepared for the new challenges that are interspersed in the latest exam questions set by the SEAB
Your GCE O Level and A Level Chemistry exam will test various skills including planning, measurement and observation, presentation of results and data, and analysis. This causes more pressure for students, since they can no longer prepare for the paper in stages or rely solely on memorization. The key to doing well in the exam still remains the same: practice, practice and a lot more practice – with an expert mentor from Chemistry Tuition Singapore!
Students have shown dramatic improvements within 3 months of starting lessons with effective tutors from Chemistry Tuition Singapore. We strive to earn the confidence of each of our students through fun ways of teaching. Our tuition sessions are academically and holistically well-structured.

We know the gist of converting a student's fear of doing badly in Chemistry, and apply teaching techniques that the student enjoys and learns from.

Hire Chemistry tutor. Private tuition teachers from Chemistry Tuition Singapore enthusiastically aim for academic excellence. This is what keeps us driven!